Título: " Insubstituível " 
Autor(es): Roteiro:Mavian / Arte: Marcel Bartholo
Formato: 21x28 cm / Colorido
Número de páginas: 16
Gênero: Terror/Suspense
Lançamento: CCXP 2016
Editora:Independente

Sinopse : "Até mesmo o mais macabro dos trabalhos torna-se trivial quando repetido seguidamente. Quando cadáveres transformam-se em objetos sendo processados em linha de produção, o coração de um legista torna-se duro e insensível. Porém, imerso nos dias infindáveis, frios e mecânicos de seu açougue humano, ele se depara com um coração que desafia a lógica, a mente... E a sua própria alma."


Title: "Irreplaceable"
Author(s): Screenplay: Mavian / Art: Marcel Bartholo
Format: 21x28 cm / Colored
Number of pages: 16

Genre: Horror/Thriller
Released:CCXP 2016
Publisher: independent
Synopsis: "Even the most macabre work becomes trivial when repeated afterwards. When corpses become objects being processed on the production line, a coroner's heart becomes hard and insensitive. Immersed in endless, cold and mechanical days, of his human butchery, he comes across a heart that defies logic, the mind ... and his own soul."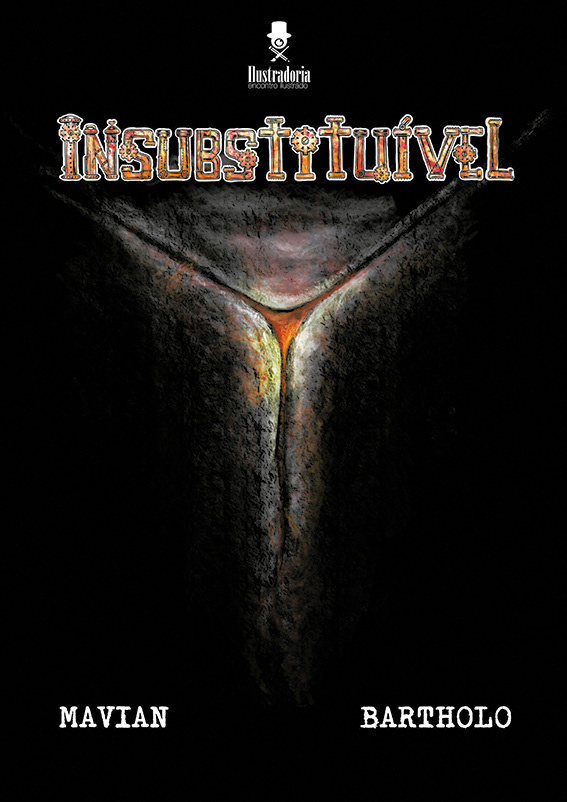 Pages 1,2,3
(Ink and digital color)